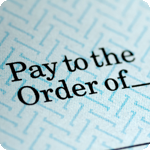 Pay Roll Services
Our Money Network program solves two issues many merchant face, reducing operating expenses, while supporting those employees that may not have access to traditional bank services.
Employers can now provide their workers with the benefits of electronic pay while at the same time reducing their own administrative costs. This is also advantageous for your workers. While direct deposit is an industry accepted solution that many employers take advantage of, an outstanding number of American employees remain unbanked. These workers lack the traditional banking relationship required for typical electronic pay. The high costs of check cashing businesses and payday loan establishments charged for check cashing services is a burden your workers do not have to face.
Reduce Expenses
Achieve 100% electronic pay across your organization
Reduce payroll production and distribution costs
Guarantee first pay with the instant issue cards
Deliver uninterrupted pay in the face of disaster
Ensure prompt disbursement and access to wages for all employees
Improve payroll security and control
Your Employees will appreciate
Immediate access to exact wages on payday
Ability to upgrade to a personalized Visa® Payroll Card
Paying for virtually anything in person, online or in store
Access to cash at thousands of surcharge free ATMs, retail and check cashing locations
Easy and secure access to funds and balance information
24/7 bi-lingual customer service
The Visa Payroll Card is issued by Meta Bank pursuant to a license from Visa U.S.A. Inc.