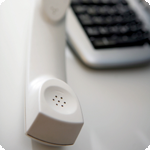 Merchant Account
Card Not Present
Most business can benefit from accepting payments via phone or fax. Many processors will overcharge for this service. We provide the solutions that will keep prices low and security high.
Our years of experience has shown that most consumers will trust a business who accepts all modern forms of payment. With this trust comes repeat businesses. This has become a reality for mail order business, service businesses; from medical practices to home maintenance, and charity organizations.
Although the bulk of phone and fax orders have originated from certain types of business models, to be successful in today's market requires that the majority of businesses accept multiple forms of payment, including the ability to process credit cards when the card is not present.
Credit card processing solutions
Merchant Processors Credit Card Terminals
Hypercom Credit Card Terminals
VeriFone Credit Card Terminals FREE Placement Program!
Mobile Payment Devices FREE Mobile Swiper
Support, Repair, EMV Terminal Replacements
Services to reduce internal operating expenses
eCommerce Gateways Authorize.net, USAEpay, NMI
Online Reporting Tools
Electronic Check Acceptance
Pay Roll Services
Opportunities to increase revenue
Gift Card Program
Loyalty Program
Referral Program