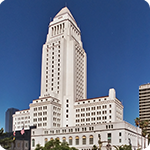 Public Sector Rates
Security, streamlined process, and automation are just a few of the credit card processing issues government agencies and public sector organizations need to make priorities. Utilities, Telecommunications, Cable, Govt & Schools are a few industries that will benefit from this pricing structure.
Interchange Pass Through Rates: Public Sector Merchant Accounts
Visa
CPS Retail 2 Credit (Emerging Markets) 1.43% + 5¢
CPS Retail 2 Debit (Emerging Markets) 0.80% + 25¢
CPS Utility Credit and Debit (Emerging Markets) + 75¢
Mastercard
Service Industry Incentive Program (SIIP) Credit and Debit 1.15% + 5¢
Utility Credit Core, Enhanced and World + 65¢
Utility Credit World Elite + 75¢
Public Sector Credit 1.55% + 10¢
Utility Debit + 45¢
Emerging Market Debit 0.80% + 25¢
The Interchange pass through rates you see above are some of the most common cards used in an emerging market environment. Cards assessed at a higher rate will be passed through at true cost with no hidden fees. For the most current Interchange chart please click the pdf link below or contact one of our Interchange experts for training.